The Complicated Life of Jane Ann Fraser or Sim or Gray
After almost 40 years of family research and over 17,000 connected people on my database, though not all blood relations, I still get excited and, indeed, obsessed by the extra snippets of information that appear from time to time.
Recently I have been undertaking a massive review of the most closely connected family lines and trying to fill in more detail or add sources and media which I had previously in my possession but had not incorporated into the overall picture.
The most recent project has been to revisit my direct line Frasers from Rosehall, Creich Parish and their earlier time in the family homeland of Assynt. There are many interesting stories in this family branch including much exploring and Fur Trading in the early years of the development of Canada. However, in this article I outline the intriguing life story of Jane Ann Fraser, a sister to my great grandmother or as my computer tells me a 2nd great aunt of mine.
Jane Ann Fraser was born in 1849 in Assynt, Sutherland, Scotland the daughter of Alexander Fraser, born Clachtoll, Assynt and Ann Black daughter of Adam Black and Jane Turner of Edrachillis but formerly of Hownam and Yetholm, Roxburghshire respectively. She was the sixth child of seven having four older brothers, one older sister and one younger sister. Her father was a shepherd and her mother was the daughter of a shepherd from the family above that moved from the Borders of Scotland at the time of the Highland Clearance when experienced shepherd from the south came into the county of Sutherland with the sheep.
Below is a picture of the Fraser family home, Tichuig, Invercassley, Rosehall, which I took in 1967. When I was there just a few years ago there was no longer any clear sign of the house from the road due to the thick plantation of fir trees and the high deer fence. The house is not far from Achness Cemetery where the Frasers were interred. Alexander Fraser's family stone had fallen many years ago and was re-erected by my uncle Neddie Melville but unfortunately it was again flat on its back and broken when I last visited.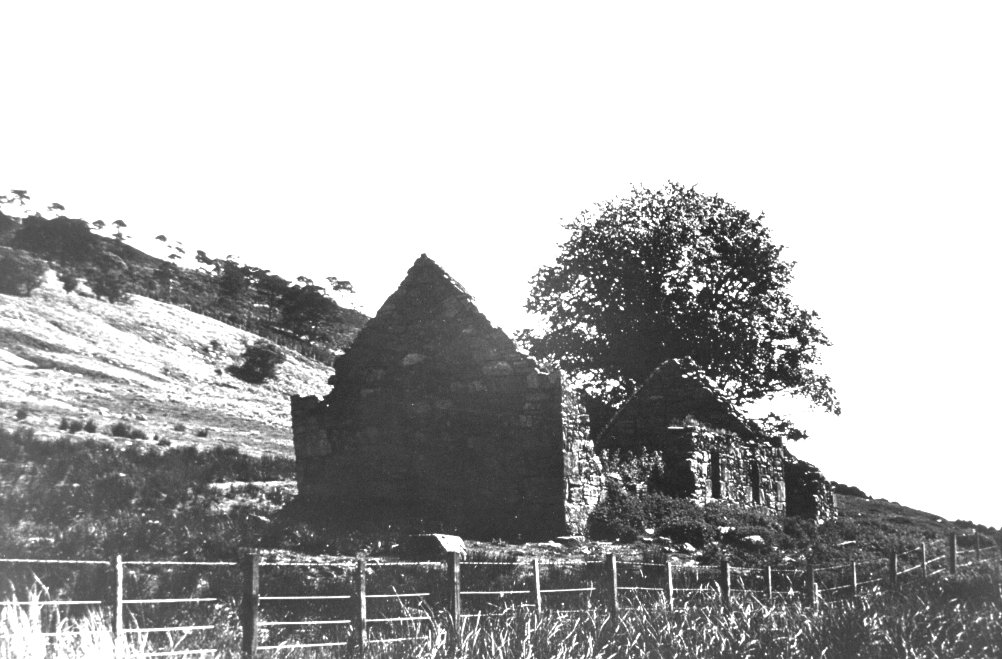 The Fraser family memorial in Achness Cemetery, lying flat on its back, and a close up of the inscription is reproduced below.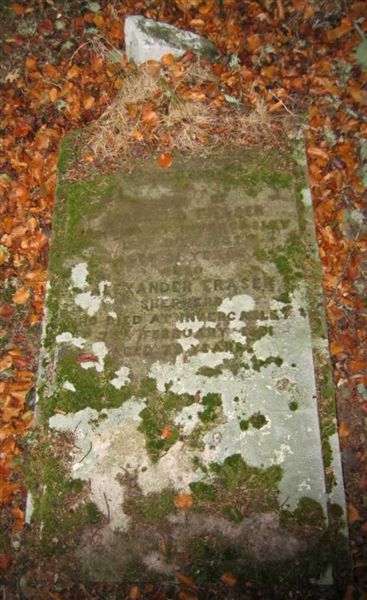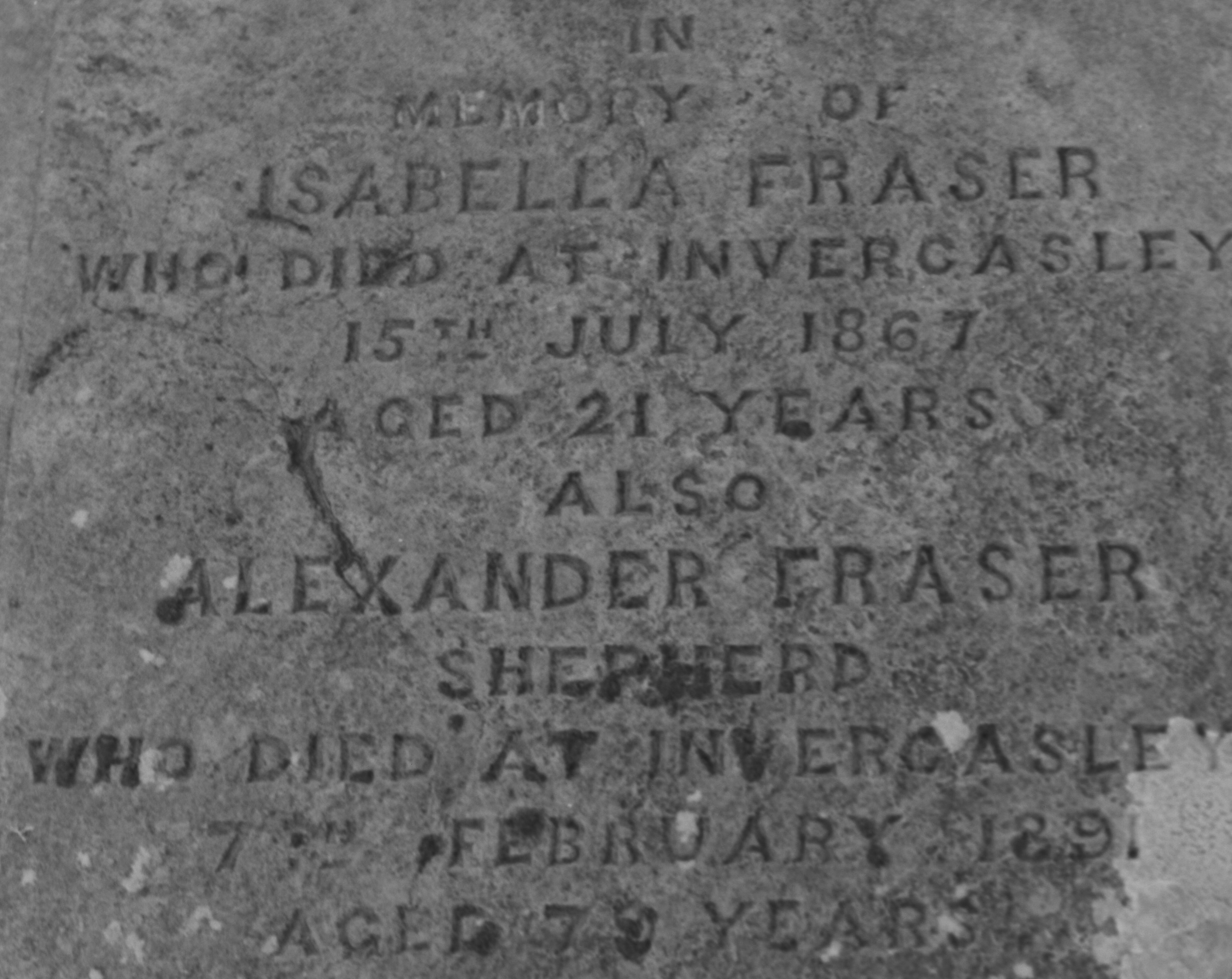 Jane's date of baptism or birth does not appear to have been recorded as neither appears in the local parish record though some researches on Ancestry.com trees have, creatively I think, assigned a birth date. Her estimated date of birth according the various statutory records varies between 1843 and 1851 but I think the best estimate is 1849 calculated from the age given in the 1851 census. At this census she is the youngest child of Alexander and Ann and her age is given as 2 years. While this might result in the birth year being out by one year they are unlikely to have their latest child's age far wrong in this census. It may also be significant in determining birth date in that this date of 1849 brings her age much closer to that of her young husband, Thomas Rennie Sim.
Not a lot is known about Jane in her early years other than that she lived with her parents at Tichuig/Tychuig, Invercassley, Rosehall, Sutherland until her marriage in 1873. In 1861 she was in the family home and there too in 1871 being described as a Domestic Servant. She might have work in any one of the large houses around Rosehall or in the local Inn. Tichuig was the family home of my mother's direct line ancestors including my grandmother and great grandmother.
Her marriage to Thomas Rennie Sim took place in Rosehall Parish Church on 7th October 1873 in front of witnesses John Fraser and John Ross. John Fraser was her brother two years her senior and in later years was known as Old Johnnie the Shoemaker while the John Ross, one of a number of that name in the area, who fathered an illegitimate daughter to Jane's sister Christina. This illegitimate daughter Annabella Fraser or Ross was my grandmother and so Christina was my great grandmother and Jane, as noted above, a 2nd great aunt.
Thomas Rennie Sim was the sixth child of at least eight to John Sim and Jane Milne. The Sim family were most likely comfortably of having, according to the census, a farm of 89 acres at Skogar, Birsay, Orkney between 1861 and 1881. By 1881 John was a retired farmer which also indicates a degree of comfort in his domestic arrangements. He appears to have seen out his retirement in Pitsligo, Aberdeenshire. Visits to those areas of Orkney and Aberdeenshire further indicate a farmer with reasonably good agricultural land.
Thomas was born in Birsay in 1854 and lived there until at least 1871. By 1873 he was in Rosehall, Sutherland and by 1881 he was a Railway Porter in Inverness. During the intervening period the family moved around. At the birth of the first child they were still at Rosehall but by 1875 they were at Pitgair, Gamrie, Banff where Thomas was a Farm Servant. They were at Lairg, Sutherland in 1877 with Thomas now a Ploughman and at not to distant Balnafoichan, Edderton in Ross and Cromarty in 1879 and still a Ploughman. In 1881 the April census shows the family at 36 Crown Street, Inverness but surprisingly daughter Margaret's birth in July of that year, after the April census, is shown as being further north in Urquhart, Conon Bridge, Ross and Cromarty. At both places Thomas is given as a Railway Porter. The next residence found for Thomas and Jane is in 1884 when they are at Bellisle Street, Govanhill, Glasgow where Thomas is recorded as a County Police Office. Two years later Thomas is giving his address as Police Station Shettleston, Lanarkshire and his occupation as Police Constable. This occupation is the final one registered for Thomas in Scotland at the birth of his last child, James, to Jane. The last Scottish address listed is Fir Street, Shettlestone and as with all of the above addresses the assumption is made, without any evidence to the contrary, that the family are all residing together at those addresses.
Between 1873 and 1888 Jane and Thomas had eight children with the first born arriving a little more than two months after their marriage. In 1890 Thomas left Scotland and arrived 13 April 1890 in Halifax, Nova Scotia with 6 of his children (Annie, Christina, John, Thomasina, Alexander and James) on the "SS Buenos Ayrean". One can only assume his wife Jane did not want to go with him or there was a marriage breakdown and he was simply leaving her for a better life in Canada. It is surprising, even mystifying, to see a mother giving up her young children and seeing them set off to live in another continent. She must have realised she was unlikely ever to see them again.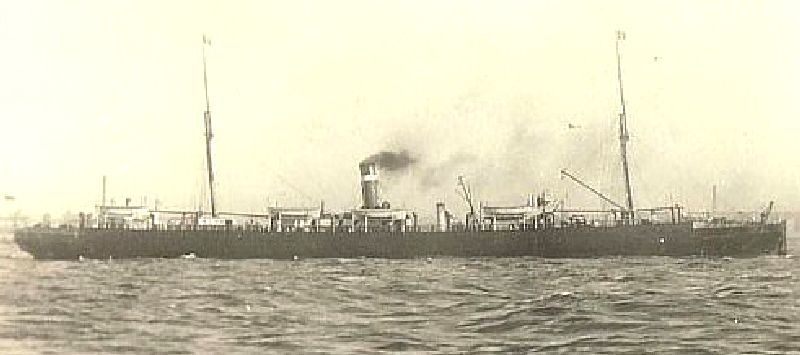 On 29th February 1892 Jane had an illegitimate daughter Mary Jane Fraser Sim and at the time of the birth she is recorded as a Farm Worker and claiming she was a widow, her husband Thomas Sim having died Oct 1888! He, in fact, died in Canada in 1906! Daughter Mary Jane, a Domestic Servant, was married on 3rd December 1915 in Kenmuir Buildings, Mount Vernon, Glasgow to Farm Servant Joseph Tait Morris. The record for this marriage gives Mary Jane's father's name as Alexander McMillan Gray. She gives her mother's name as Jane Gray ms Fraser. I can find no marriage for Jane to Alexander McMillan Gray but there is a marriage for Alexander to Isabella Melville in 67 Oswald Street, Glasgow in 1903.
Adding another twist to the domestic arrangements for this family is the fact that Jane Ann Fraser or Sim appears to have worked for Thomas Spittal at Greenfield Farm along with her daughter, Mary Jane, and her daughter's father, Alexander McMillan Gray. But that is not the end of the rather unusual situation with Jane being buried in Toll Cross Cemetery with Alexander, his wife and four of their children in a lair owned by this father of her daughter.
While in Canada Thomas Rennie Sim would have appeared to have embarked on two bigamous marriages while his wife in Scotland was still alive though it is always possible there lies somewhere a record, at home or abroad, of a divorce. He firstly married Maria Oliver in Brant, Ontario on 28th September 1893 and then Ada Jannie Scott (ms Dean) in Wellington, Ontario on 7th June 1900. Ada had two children Nellie Scott (1894) and Emerson Scot (1895), prior to her marriage to Thomas. The couple together had three children Ada (1901), William (1902) and Margaret (1904).
In 1891, after Thomas and six children landed in Canada, Jane Ann Sim is listed as Jane Ann Fraser in the census and as a Farm Labour and Boarder living at 5 Green Street, Shettleston, Northwest Lanarkshire. I have not found her 1901 or 1911 census records but with variation in forename and swapping of surname between Fraser, Sim and Gray those statutory records may be out there somewhere.
Jane Ann Sim died at Greenfield Farm, Shettleston, Glasgow on 30th October 1922 with cause of death on the original death certificate as being due to Bruises of hip and thigh, 14 days, and Cardiac Failure. She was recorded as Jeanie Sim and her death was recorded, by her daughter Jeannie (Mary Jane) Morris, with it being said Jane was married to Thomas Sim, Sergeant of Police. He was not recorded as deceased though he would, in fact, have been dead 16 years prior to this in Canada. However, there was an inquiry into the death and on December 12th 1922 in Glasgow the Death Record was amended but not in relation to the matter of Jane's husband. A jury found that Jane died of 'Cardiac Arrest following upon injuries caused by accidental fall'. The fall occurred at work at Greenfield Farm on 16th October 1922. Testimony at the inquiry was given by Jane's daughter, Mary Jane, and by Mary Jane's husband, Joseph Tait Morris. Evidence was also presented by Dr David Longwill.
It is mysteries, skeletons and black sheep that make family research interesting and even compulsive. There is no doubt that the mixed up lives of Jane Ann Fraser, Thomas Rennie Sim and their spouses, partners and families have created a story with all those ingredients and much more besides.
Go To Top