Family photos and photos connected with areas of research
This section of the website holds family pictures associated the various connected families and will be extended as time and availability of pictures permits. As it grows more pages will be added leading from this first page with its impressive first contribution.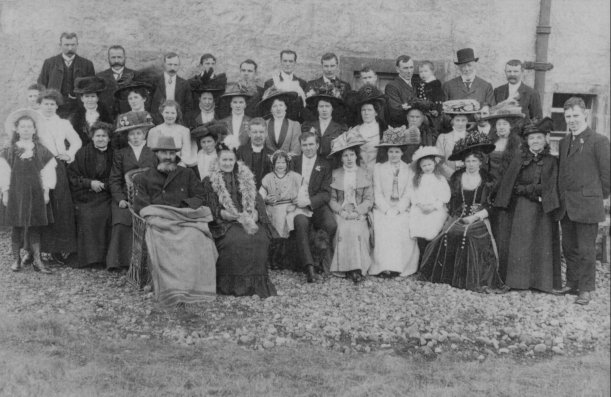 One of the very best photographs I have of a Melville event is of this 1910 wedding at Faskally House, Brora in 1910. here the 'Coalmine Line', including John Melville and Henrietta Gordon, attend the Wedding of Euphemia Gordon Melville and Archibald Crawford Holms.
Go To Top
---
22/09/2010