The Melville Family History Research 2

This website is the product of over 20 years of family history research into many associated families but some of the most important, varied, extensive and interesting within this research are the Melvilles of East Sutherland. Those Melvilles under consideration principally came from the parishes of Clyne and Golspie and there is evidence that all were connected and were very likely to have emanated from a single family source. While distinct lines may be designated by identifiable early, if not first, ancestors it is also true that all the lines in the Golspie/Clyne Parish area are inter-connected through marriage - often through multiple marriages and the inter-marriage of 'cousins'. The charts below give some indication of the various lines and the interlinking and the associated report pages aim to give an understanding of the relationships and factual information on the individual members.
The group of Melvilles in the above mentioned parishes are, however, not the only Melvilles in Sutherland. A sizeable group in Loth and Kildonan Parishes cannot be overlooked in this research though as yet they have only been connected to the former Melville lines indirectly. This group too is researched and reported upon in the hope that some future finds may connected the two groups of Melvilles to a common Sutherland ancestor.
As with all research reported on this website the information collected has come from many sources. Some collected personally and verified by the author but much submitted by others. Corrections, and undoubtedly there will be many, and omissions will be very much appreciated.
The 'dotted' lines are very speculative and merely an attempt to show what 'might have been' from the available information at this time. Circumstantial evidence and naming patterns suggest some of those links could be possible.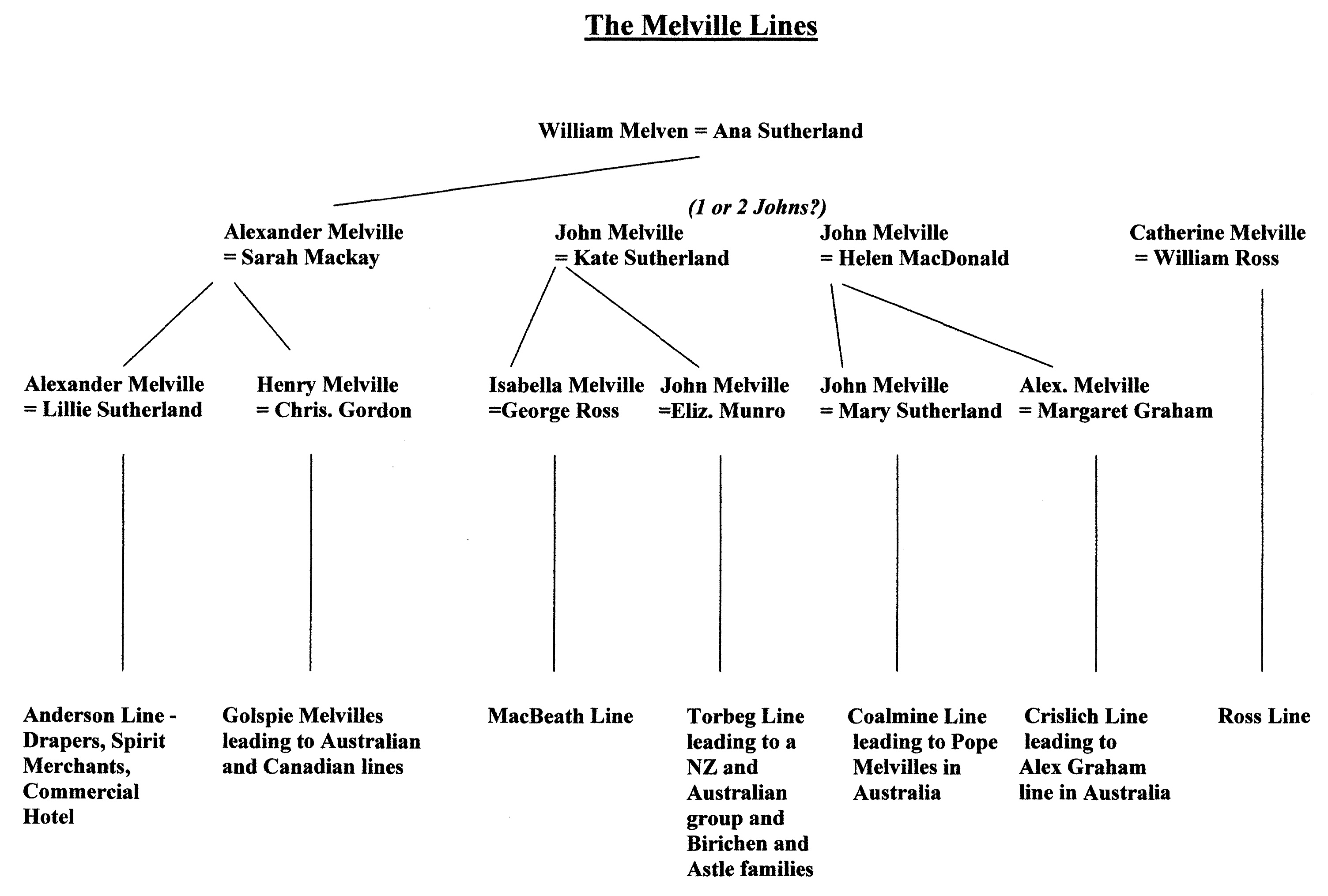 Again the 'dotted' lines are speculative at this time. However, the cross links shown in solid lines are proven and show just a few of the the interconnections between the Melville lines of the Golspie and Clyne parishes.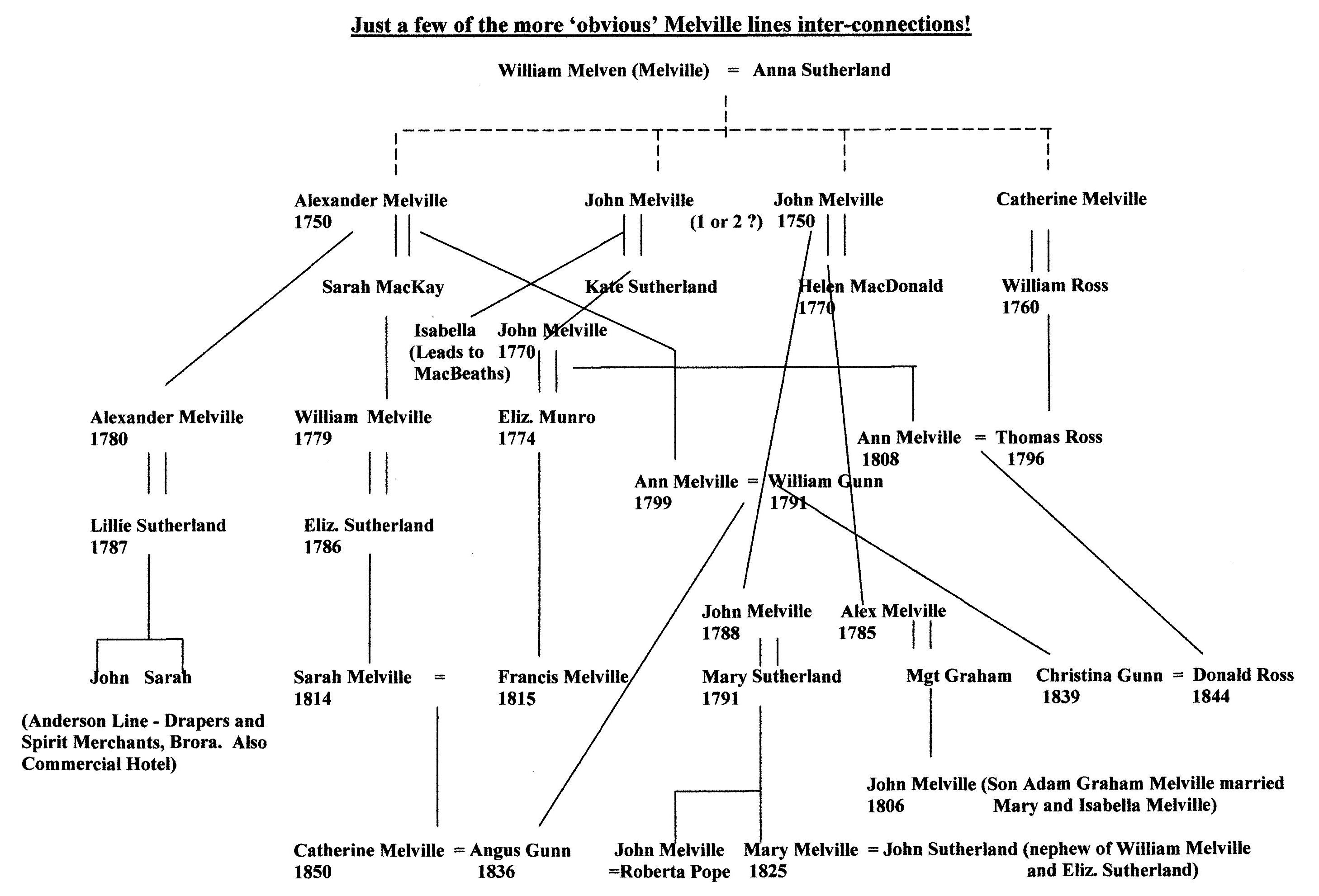 ---
10/06/2007