The song 'On the day that there's Football in Golspie' is more or less the village anthem.
You will find the words from one version on the Remembered Diary page.
Here is a selection of football pictures and with time and the help of others maybe names will be added.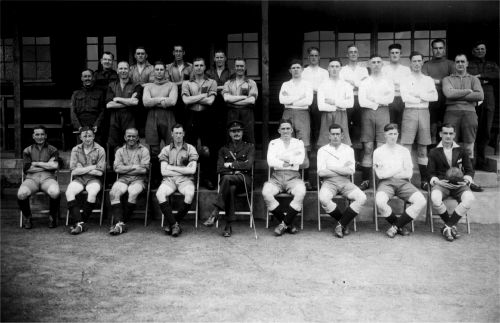 I start with a picture which is not Golspie but has a strong Golspie and family connection. This picture is of an inter-services war-time match in which my uncle Cathel Sutherland Melville played for a representative team against a team of professional footballers serving in the forces. Of special interest in the picture, apart from Cathel, is the great Sir Matt Busby, second left in the middle row.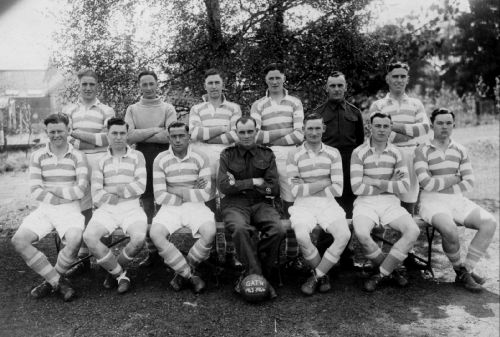 And another of Cathel (third left in front row) in his army days representing his unit.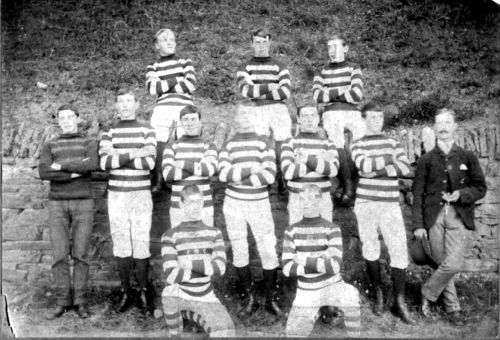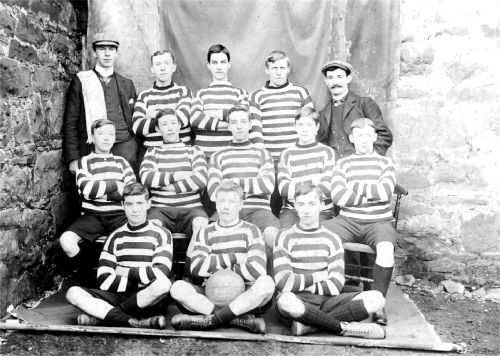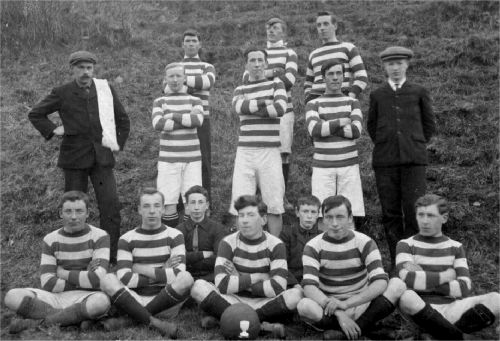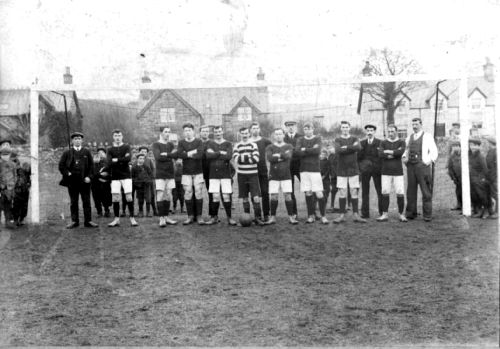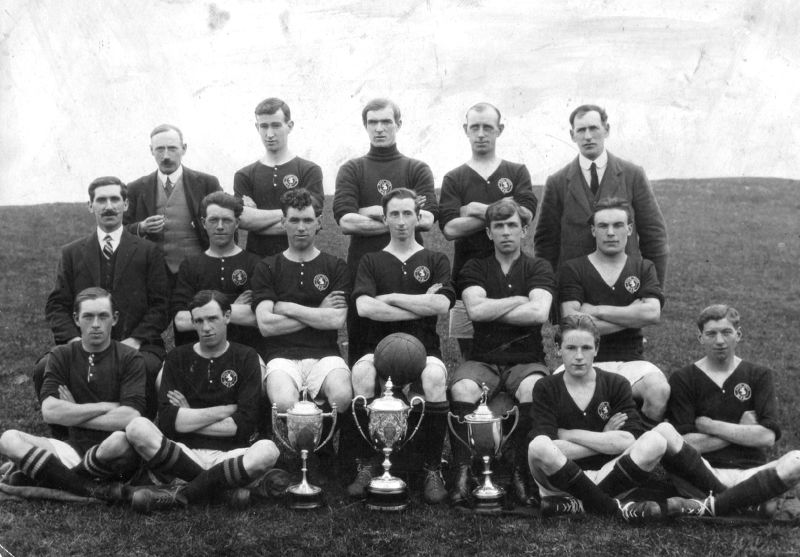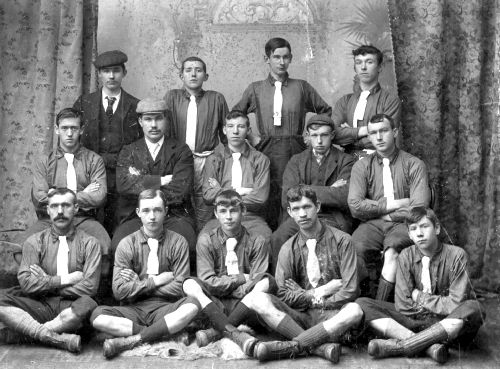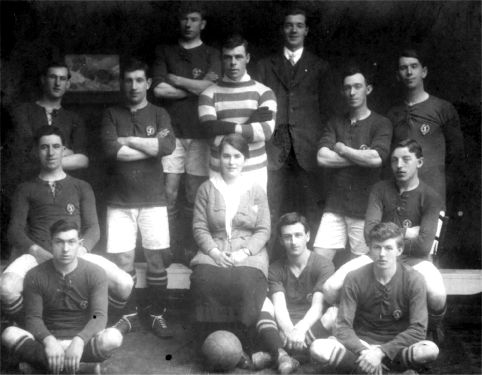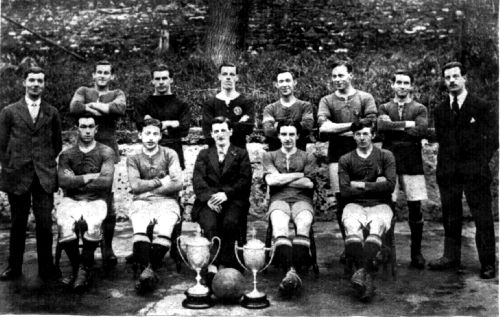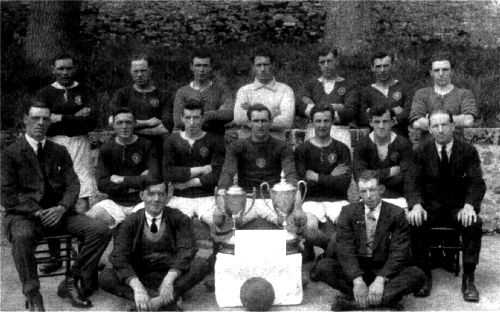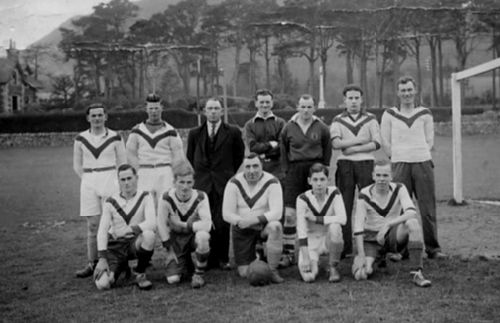 Back L-R
Willie Sutherland (Horsie), John Mackay, George Melville, Willie Robertson (Willie Rob), Danny Mackenzie and Alex Mackenzie (Spriggy) ______________(unknown)
Front L-R
Willie Macdonald (Holla), Bertie Macdonald (Tit), ______Dolan (Army), Alex Mackay (Kruger), Robert Sutherland (Cub)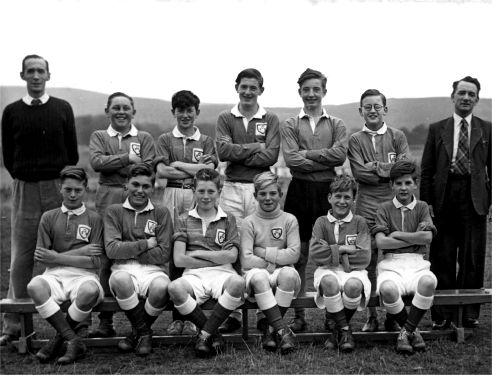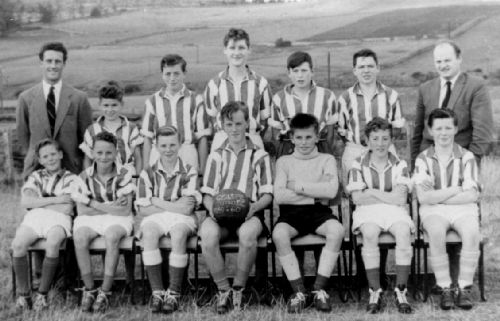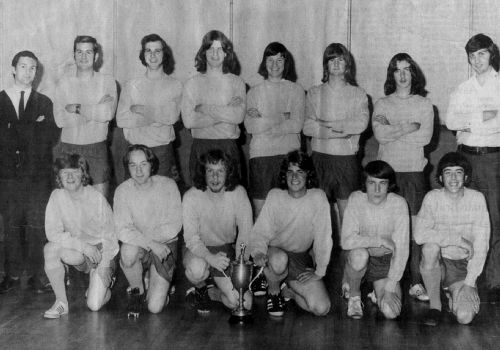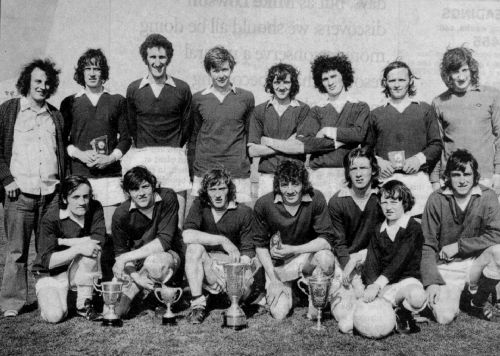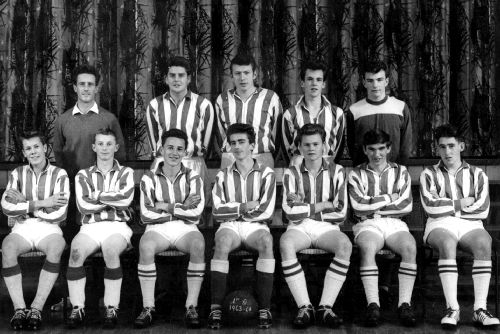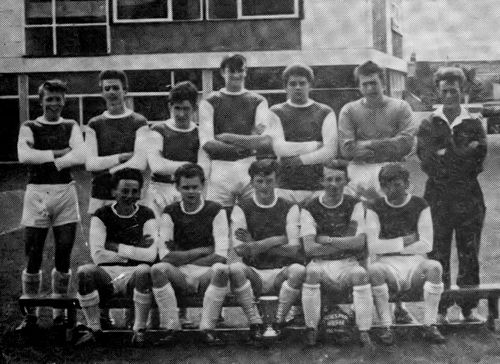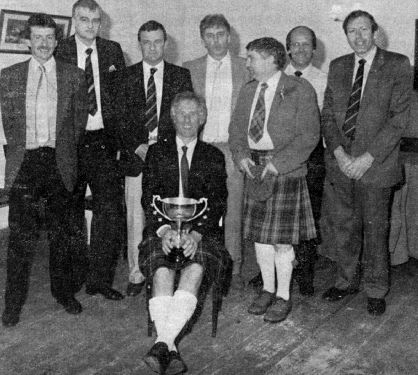 1964 Golspie High School team reunion 25 years or so on. Bobby MacLeod, Alan Syme, David Cowie, Adam MacPherson, Christopher Yuill, Cecil Melville, Allan Lannon and, of course, Norrie Brown.