George Melville b. 1875 & Annabella Fraser b. 1874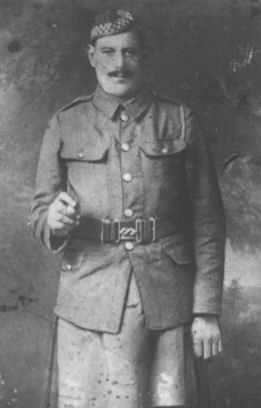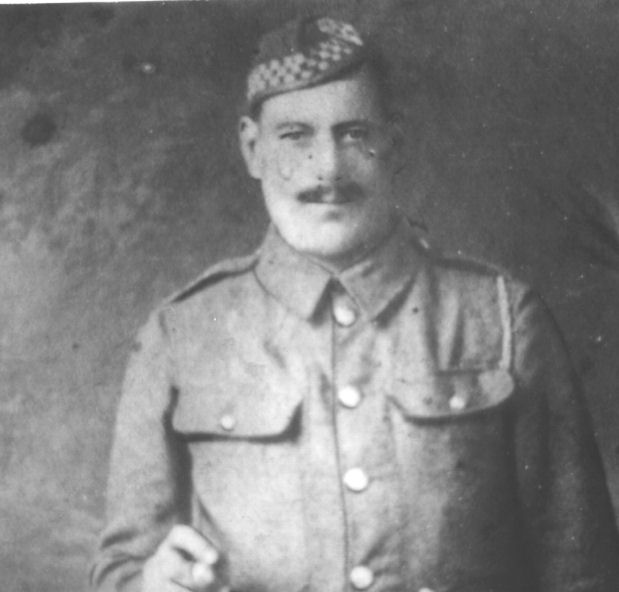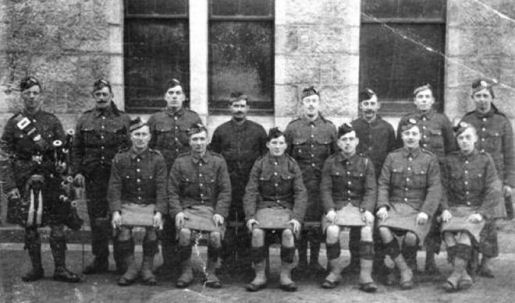 George was in the Military Police. The pictures above show him in uniform and he is second left in the back row of the group.
Below he is pictured at Culmailly with wife , Annie Fraser or Ross, and daughter Annie Isabella Fraser Melville.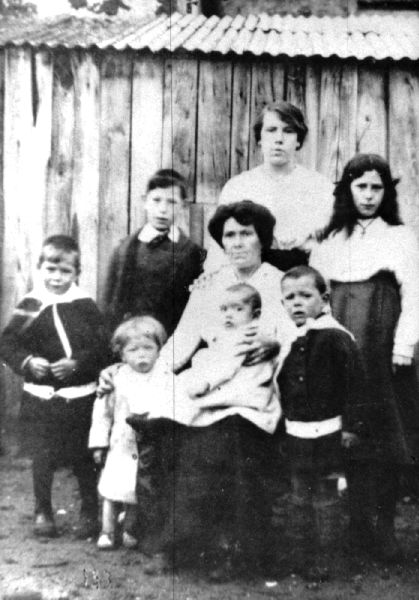 Annabel (Annie) Melville (ms Fraser or Ross) with back row Neddy (Janetus), Alexandrina and Christina and front row John, Cecil, Cathel and William. Missing from the picture are George and Annie.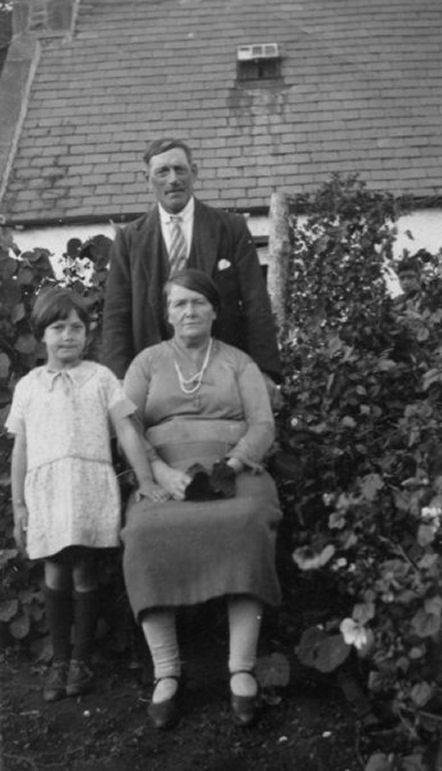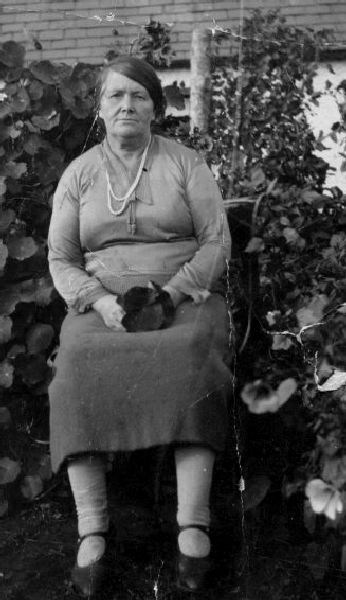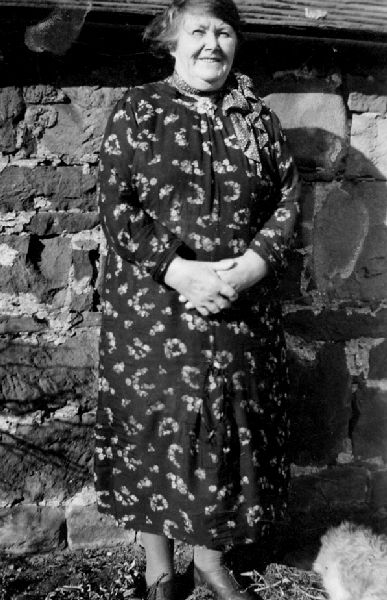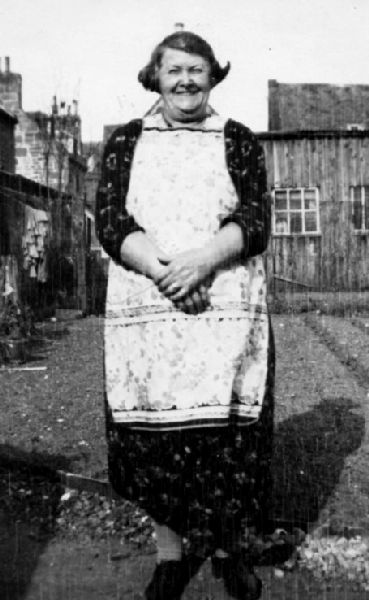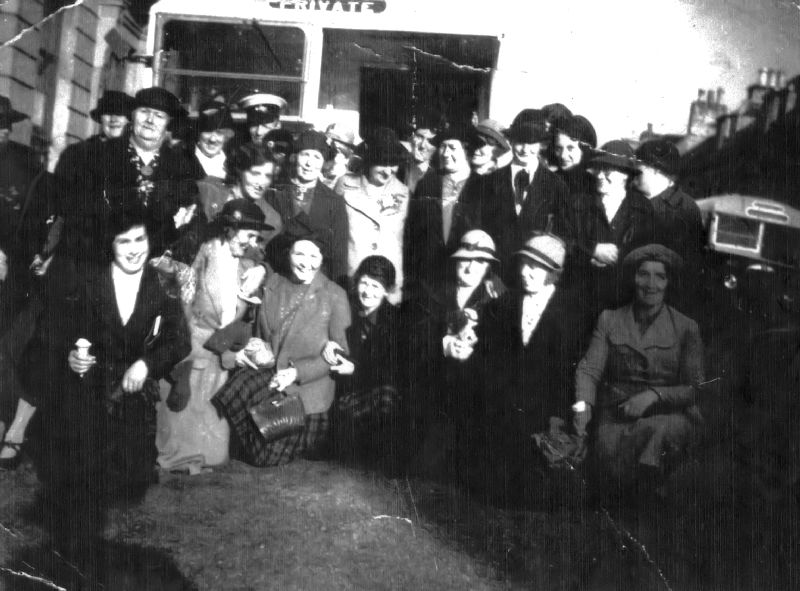 Annabel Fraser or Ross later to be Annabel (Annie) Melville wife of George Melville is on left of picture in middle row. WRI outing.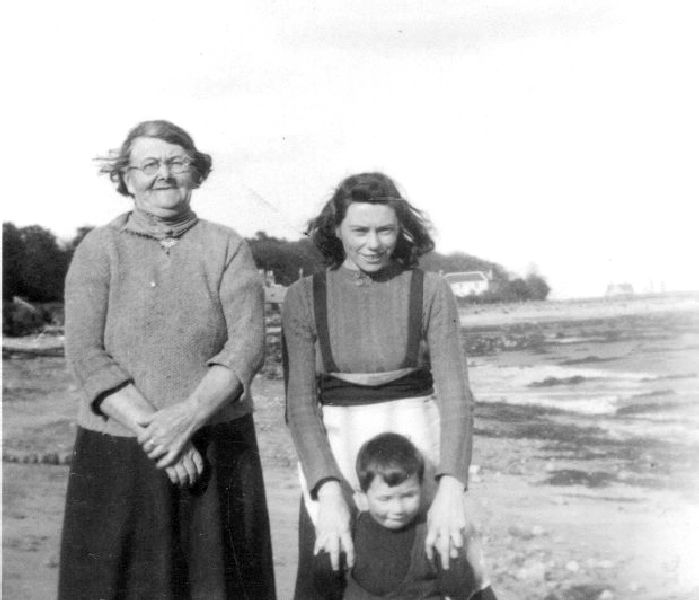 Annie Melvile (ms Fraser or Ross) taken on Golspie beach with Joey Melville (ms Angus) David Melville about 1942.
George's grave and that of his wife Annie Fraser (or Ross) in Golspie Cemetery. Also remembered on the stone are son Cathel who was killed in World War Two in Germany in 1945 and daughter Alix who died in Edinburgh.